A member from the local Moms group, SouthValley Mommies, posted this recipe as part of our cooking challenge. I got the idea for the challenge from another site that I am apart of and this was the first week of the challenge, Long Hair Care Forum.

The recipe came from My Paleo Kitchen. I made two different versions; one where I followed the recipe and the other one where I made vegetarian modifications. Why the modifications? Well, I pledged to be a vegan for 30 days. That's a whole other post. I'll get to that this weekend.

Here's the recipe along with pictures.

Ingredients


½ lb stew beef

½ c bacon cubes

2 handfuls mushrooms

2 red peppers

3 onions

5 cloves garlic

1 c chopped zucchini

1 c chopped carrots

1 small can tomato juice

2 tomatoes

2 cups beef broth

red pepper flakes

laurel leaves

1 tsp caraway seeds

Sprig of mint, chopped

Directions

• Before you start, cut everything up. Leave the fat on the meat, that adds some nice flavours. Make generous bite sized chunks.


• Put some coconut oil in a big pan, and fry your onions and garlic for a minute or two.

• Add all your meat, plus the pepper flakes. Make sure it all sears properly.

• Add the mushrooms, peppers and tomato things. Stir occasionally for 5 minutes.

• Then pour in your broth and arrange the cloves and laurel leaves evenly among your food. Put the lid on, and leave it for 2 hours.

Remember to remove the cloves and laurel leaves before you serve! For family members or friends this goes very well with rice, as Roel once told me- this leaves more meat for you! His original called for a bottle of beer and 1 cup of broth instead of 2, so if you're feeling especially manly go for it ;)


-----------------------------------

I didn't add the beer. Frankly because, I forgot to, LOL!

Here's the beginning. I thought it called for a lot of ingredients but, when I really looked at everything and realized that I would be dividing it up into two versions, it wasn't that bad.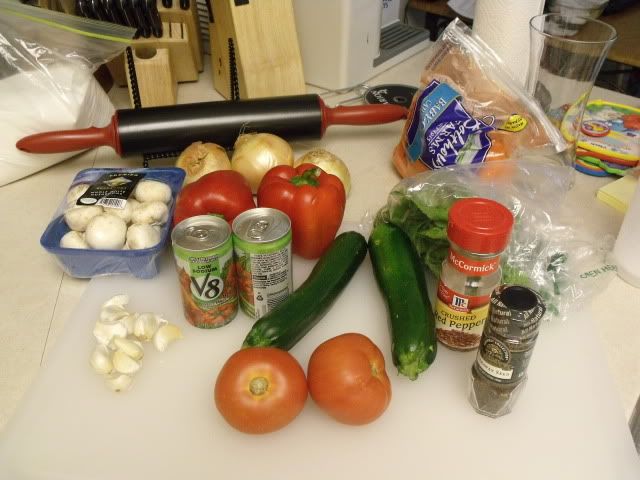 I had never had to cook with Caraway Seeds before. They had an interesting aroma.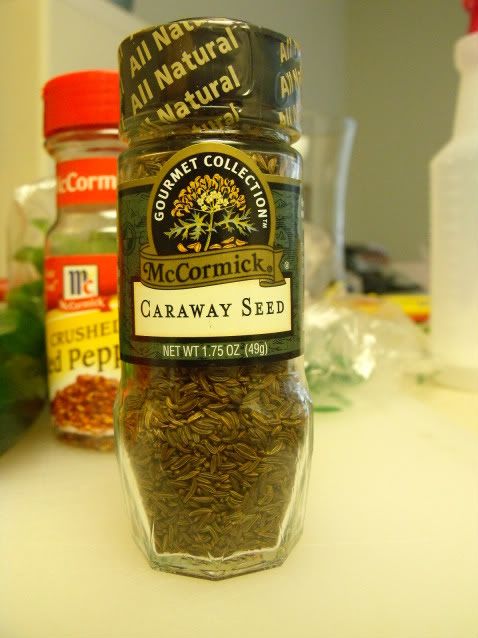 Everything all chopped up and ready to go in the pan.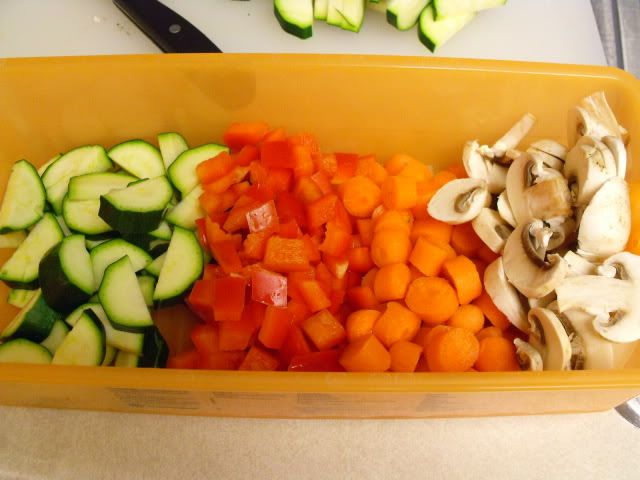 Onions and garlic should go in EVERY dish, LOL! They just make everything taste so much better. This is the pot for The Hubster and the little one.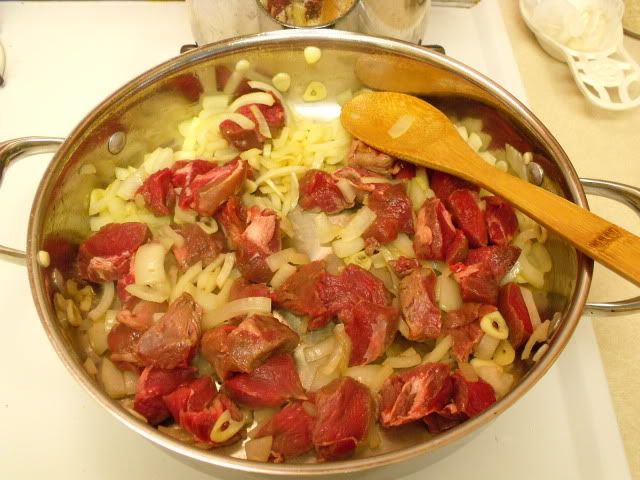 Seitan is a Wheat Protein that you use in place of chicken, beef or pork. Basically it replaces meat in any dish. This was my first time cooking with it. I must say, it was much better than the tofu I cooked the other night ::blank stare::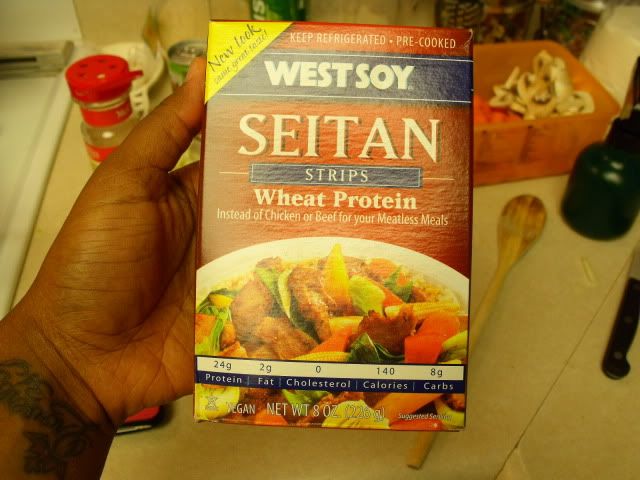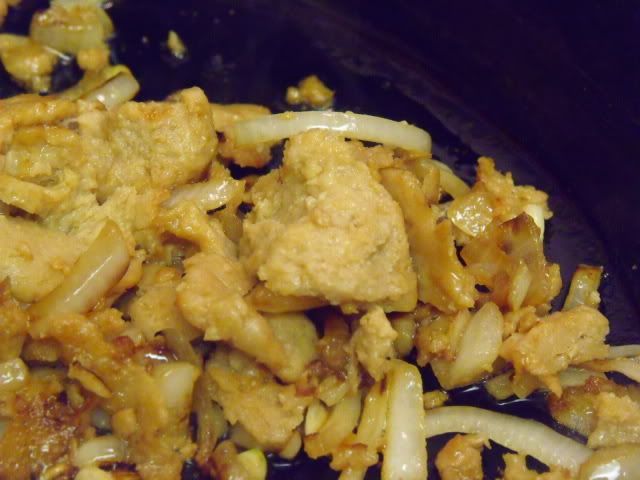 This is the finished dish with the recipe UNmodified.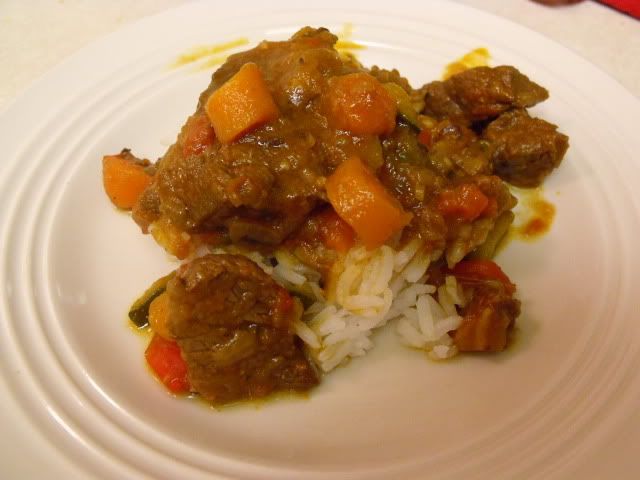 And this is the finished modified dish. I had to add more veggies to mine.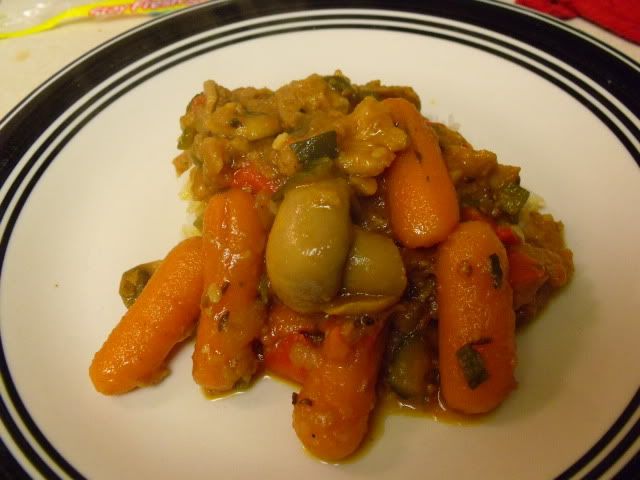 All in all, I liked the dish. The Hubster liked it. And the Little One was her usual self and just wanted a salad! I think I'd make this dish again in the future. It just wouldn't be a STAPLE.