If you have not seen Julie & Julia, where have you been?!?! It is an absolute must see! I had already started loving cooking more at the beginning of the year, but once I watched Julie & Julia my love grew even more. Now I spend most of my day playing with Mini Me and the rest in the kitchen. Always looking for recipes to try so if any out there has a favorite recipe they like and would like to share it with me, shoot it my way!

Anywho, I was getting ready for bed last night when I came across this....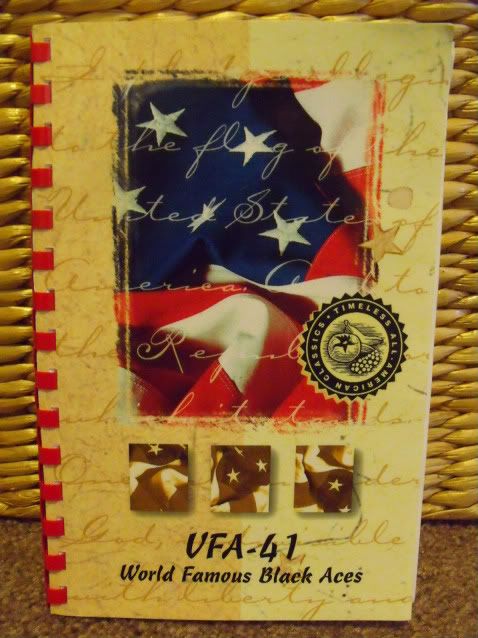 This is our command cookbook. I believe it was a fundraiser they did about 2 years ago (we just got to this command Apr. 2009). It's a compilation of 100+ recipes from the families in our command. How cool is that?! At first when I saw it, I kind of scrunched my nose up. I've come across plenty of military folks who...well...can't cook. I'm serious! So my original reasoning behind buying it was to support my FRG. I'm all for supporting them (I know FRGs can be a touchy situation to some but, that's another blog post).
But as I was looking through it last night, I decided I was going to do a version of Julie & Julia and cook my way through this book. I'm not setting any timeline for this like the movie but, I will keep a ticker of sorts on the sidebar and update it as I go through all the recipes. And of course I will be blogging about all the recipes. I noticed that a few dishes have different versions from different families so, sometimes you may think I am doing this twice but in actuality, I'm just using the other version. Maybe on those days I'll cook them both at the same time and have a taste test going on. Who knows!
So, be on the look out for lots of cooking posts!