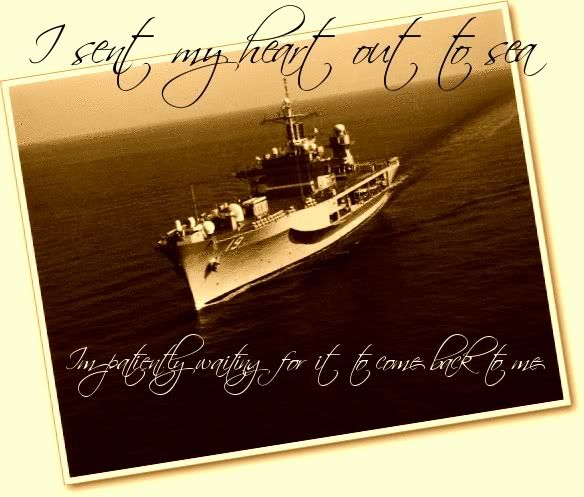 ::sigh::
Well, The Hubster delivered the news last night. Two months home from an 8 month deployment and they have their new schedule to gear up for next year's deployment. Booooo! We were really hoping to get preggo this year. But with the schedule, I don't know if that's going to happen. This sucks! LOL! Maybe I can talk my doctor into just giving me the provera and clomid since we know that's what it took to get us pregnant last time. IDK.
And what am I going to do about Mini Me?! How am I going to explain to her why Daddy isn't here?! It was easier last time. She was just 15 months. This time she'll be 3 by the time he leaves. Heck, she's only 26 months now and asks where he is first thing in the morning. This really sucks!!
It won't be too bad though. I have met some great Military wives here on our base. And I've met a few here on the net too. I think my support system will be a great one!
How do you prepare your children for Daddy's deployment?